Featured Product
There is currently no Featured Product
Welcome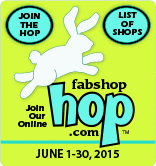 It is hard to believe it is May already. Summer Camp is 77 days away. We are cutting it close but construction on the classroom will actually begin the first of June. It is anticipated to only take the weekend to get the construction done. All to be ready by July for the Summer Camp.

COMING ATTRACTIONS:

JUNE 2015 June 21 - September 8, 2015. The new theme - Row by Row H2O - is fun! Shops in all 50 states and Canada are busy planning their row and creating patterns. Collect the patterns for free by visiting the shops during the summer.





JULY 2015 July 10 - 12, 2015. Summer Retreat More information to follow.
July 20 - August 1, 2015 Summer Quilt Camp. Check It Out

AUGUST 2015


Frivols – What are "frivols"?
1. They're a series of collectible tins.
2. They're a new Moda pre-cut only available in the tins.
3. They're quilts.
4. All of the above.
There should be a fifth option – Frivols are about having fun. They're what you get when you take Moda's latest fabric collections, design original quilts using a new pre-cut, and then package the kits – and some extra little treasures – in a series of limited edition collectible tins.
Each month the tins will feature a different Moda design. We're starting with Bonnie & Camille and continuing with Minick & Simpson, Brenda Riddle and Betsy Chutchian.
Quilted Bliss STORE HOURS
4332 Teckla Boulevard Sunday & Monday - Closed
Amarillo, Texas 79109 Tuesday - Friday 10 - 5:30
806-359-6235 Saturday 10 - 4